Language: German – Subtitles: English/Portuguese – Format: HD 15:57 min
Excerpts from the play:
Unfortunately, due to marital failures many children grow up in single-family homes, in most cases with their mothers. What happened to the children fathered by thousands of Mozambicans in Germany? In the eastern states of Germany in the 1990s, there were 5,000 such children who grew up without their fathers in an environment that was not necessarily friendly towards them. You see, not only did we lose our money, we also lost our children! 
I have never seen my son; I don't know anything about him! I often feel bad, and I do not want to die without ever having known him, but flights are so expensive! Oh, don't act like you tried so hard. You scarcely ever take care of the children you have here! But our children there are a part of our identity too, and they miss us because we are a part of them!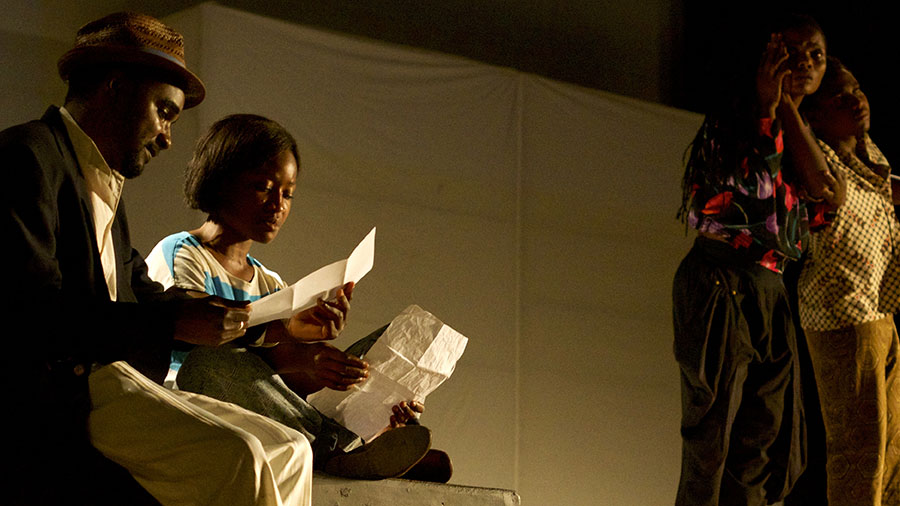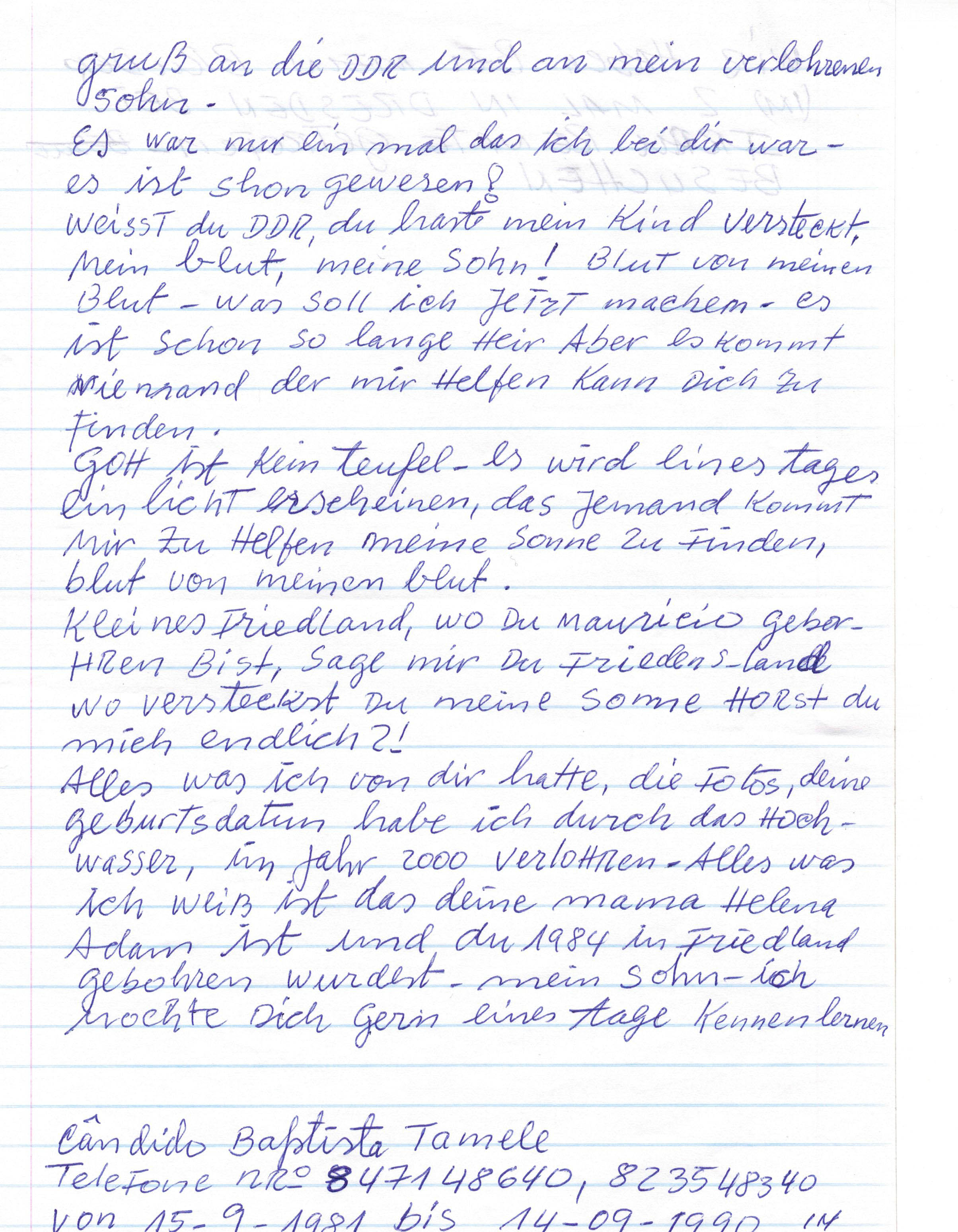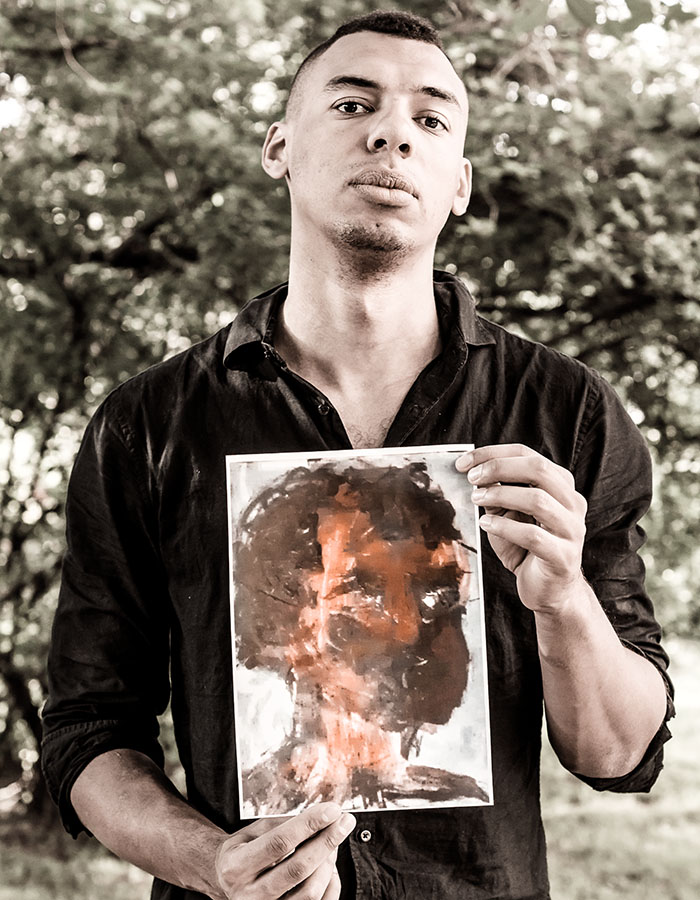 Manuel Siegert, 25 years old, travelled to Halle an der Saale, where he was born. He wants to tell us the story of his search for his Mozambican biological father. In order to do so, he wants to visit the places where his father lived and worked.
Manuel not only meets his father's former co-workers and friends, but also tells us how as a child he was discriminated against because of his skin colour and how frustrated he was about not having a father to protect him.
It was only as an adult in 2012 that Manuel found his father and visited him in Maputo. The realization of his childhood dream and the importance of his new African family come across not only in Manuel's words but also in his strong and sensitive charisma.