Language: German – Subtitles: English/Portuguese – Format: HD, 2:12 min
Excerpts from the play:
Sexuality, that belongs to our identity, and it is a aspect we hide!
I have learned a lot about equal rights and respect. I cannot accept a man who does not respect his wife and has other women on the side!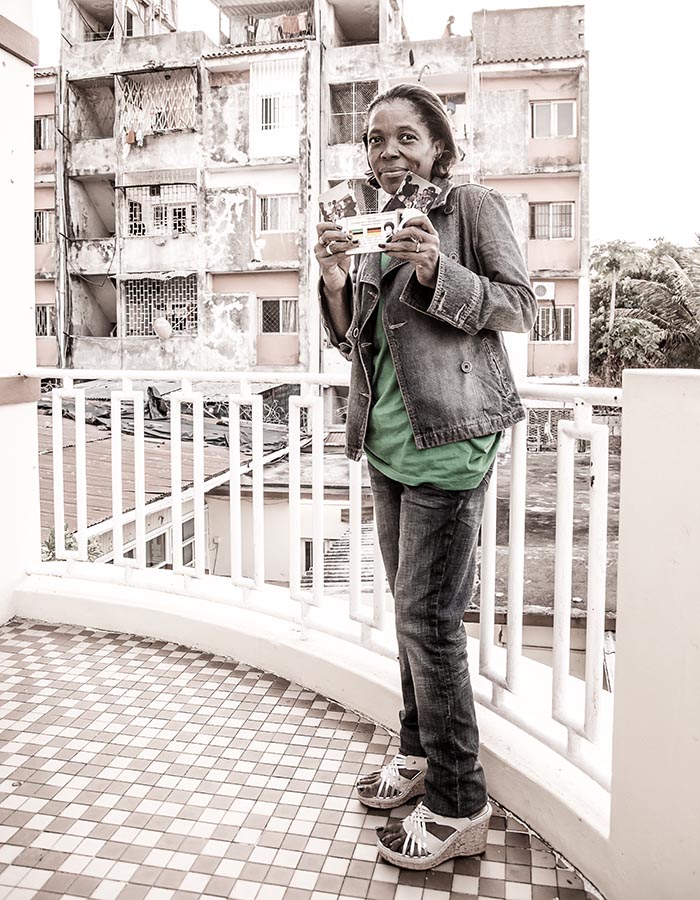 Regina Veracruz worked from 1988-1990 in the Magnetron plant in Halle-Wolfen. Standing on the balcony in her home city of Maputo, with the skyscrapers in the background, she holds the photo of her former best friend in her hand. With Heike she partied, worked and explored the GDR. On her twentieth birthday, Heike gave Regina flowers and confessed her love.
Regina rejected her, because "women kissing women" is unknown and forbidden in her culture. The friendship broke up. Regina returned to Mozambique, and would fail to meet a man in Maputo. In an constrained and trembling voice, she admits that she often thinks of Heike to this day, 23 years later.